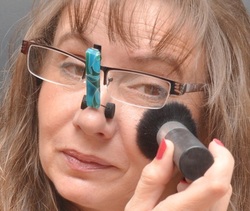 Do you wear eyeglasses?

Do you have trouble applying makeup to your eyes?

How many times have you given up on applying makeup just because it was too difficult, even with a magnifying mirror?

Did you find specialized makeup glasses unworkable?

If you don't want your eyeglasses to come between you and your beauty, SpecsUp is the solution for you!


---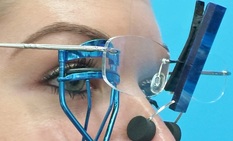 SpecsUp keeps your glasses away from your eyes, but is close enough not to interfere with the sharpness of your vision. It leaves you with plenty of space to apply all of your makeup, including eyeliner, eye shadow, mascara, etc. Something missing? Yes, there is enough room beneath your glasses to use an eyelash curler with ease. All of this is possible with the comfort of your own glasses and in front of your favorite mirror.

SpecsUp allows full access to your eyes from all sides with unchanged visual acuity, something that has not been accomplished before.


---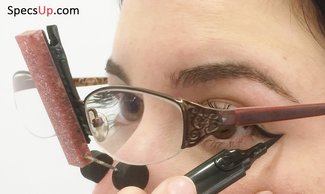 SpecsUp is mostly used for applying eye makeup but can also be used for other optical needs such as putting in contact lenses or applying medication.

SpecsUp has been specially designed from lightweight materials to mold to the shape of your nose and eyeglasses, making it comfortable, easy to use, and a product made just for you.

After each use, place it in an elegantly designed case to prevent from damage. Keep this case on your counter or in your purse for quick touch ups or your morning makeup routine.


---